Public Lecture: Goethean Morphology and Architecture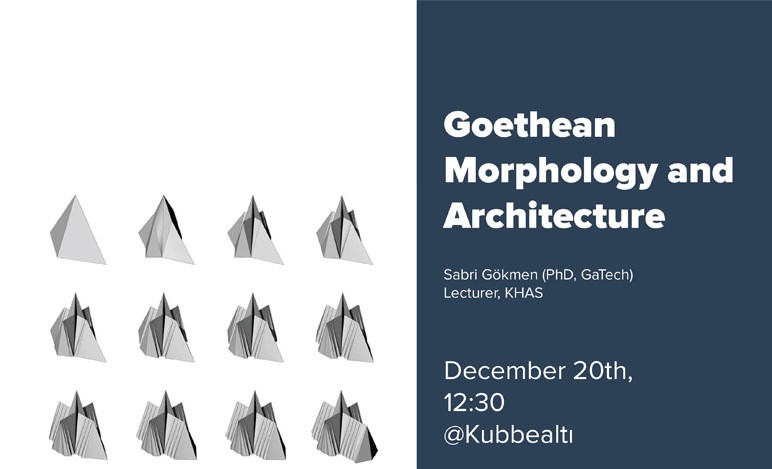 Public Lecture: Goethean Morphology and Architecture
As a historic figure, Goethe has been drawing recurring interest in contemporary research in humanities due to his overarching involvement in multiple fields such as literature, philosophy, natural sciences and aesthetics while having direct influence for the shaping of Enlightenment Period. Although his body of work has been mostly evaluated under the rubric of phenomenology, Goethe's formulation of the concept of polarity pervades his body of scientific work and deserves a fresher look on his epistemological development.
The lecture will be given by Sabri Gökmen (PhD, GaTech) on December 20th, @Kubbealtı.
For further information please click here.
---
Last Updated:
20/12/2020 - 11:54