Public Lecture: Research Ethics after the Nuremberg Trials: Truth, Human Dignity and Autonomy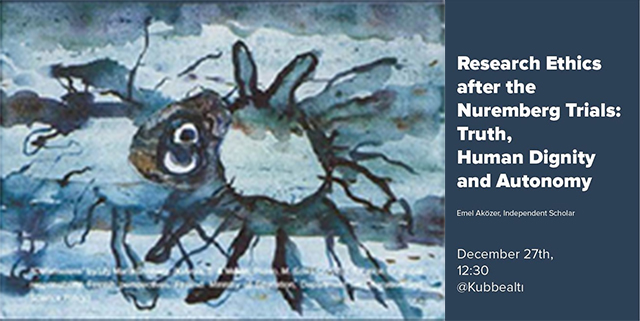 Public Lecture: Research Ethics after the Nuremberg Trials: Truth, Human Dignity and Autonomy
This lecture aims to underline the significance of a fundamental idea of Kant's philosophy, the concept of "autonomy", as the grounf of "human dignity", which is the ethical core of both the modern notion of "truth" that accompanied the birth of modern science and modern university, and the modern conception of human rights.
The lecture takes place on December 27th, @Kubbealtı.
For further information please click here.
---
Last Updated:
20/12/2020 - 12:03