WHAT ARE WE UP TO? '21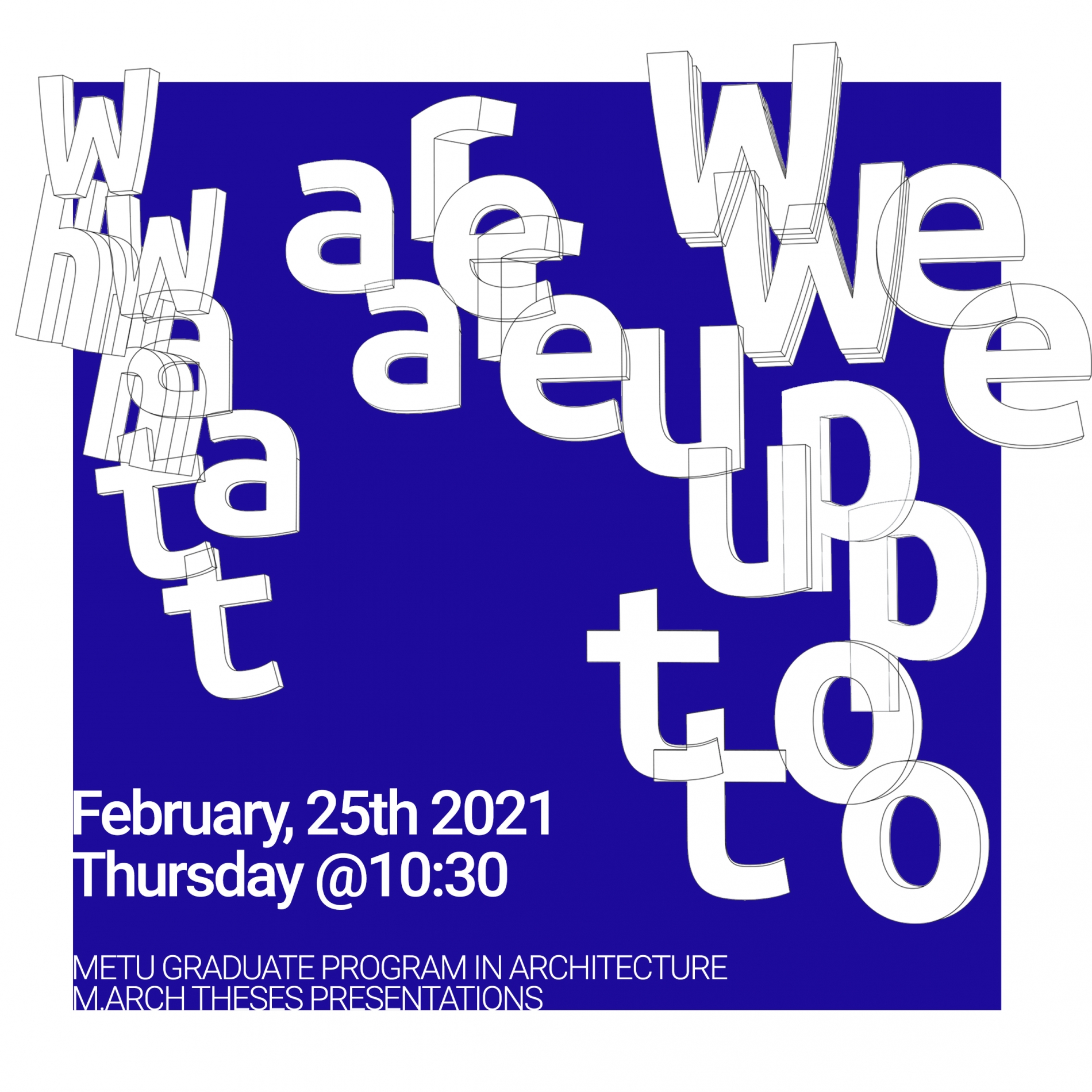 WHAT ARE WE UP TO? '21
As the graduate program in Architecture at METU Department of Architecture, for the last two years, we have been organizing meetings through which the master thesis studies are shared. The first event was organized last year in February. Due to the pandemic, we have organized an online meeting this year. The online event will feature presentations of graduate M.Arch students and "wrap-up forums" accompanied by guest members who are about to complete/ already completed their Ph.D. studies. Prof. Dr. Güven Arif Sargın will also be with us with an opening lecture and following discussions.
We will be happy to see you all at this event, which will be held on Thursday, February 25, 2021 at 10:30. During the process, we have been in touch with Prof. Dr. İnci Basa and she expects to see you all in the meeting. We hope it will be a productive academic ground that we can share and discuss ideas.
You can find the event program here.

For updates follow us!
zoom info:
WHATAREWEUPTO? 2021
February 25th, @10:30
Join Zoom Meeting
https://zoom.us/j/94058805947?pwd=VXVwbExmU2wzcThhdENIdUFBRzA2QT09
Meeting ID: 940 5880 5947
Passcode: 493933
---
Last Updated:
27/02/2021 - 14:29